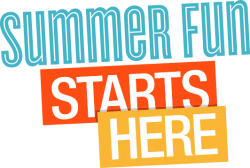 We are so happy to welcome back our seasonal RV campers, our regular overnight campers & room guests, and our first-time guests to the Resort. We are so glad to have you here! RVing is truly a fun way to travel and our rooms and cabin are super sanitized and cleaned – as they always have been. Every precaution has been taken to ensure our guest's safety.
Restaurants in the Wabasha area are again open for indoor dining with new safety rules in place. Some require reservations, masks, etc., so it is not a bad idea to check out their websites or call prior to arriving. Check out our "Local Dining" page for websites or facebook pages.
The National Eagle Center will be opening on July 1st with many new restrictions. Again, check their website National Eagle Center so you understand how visitors can enjoy the live eagles and programs.
Avoid disappointment by checking all restaurant, event, and attraction websites as nothing is as convenient or easy as it was in the past.
"Open Air Therapy" activities:
And then there is the Mississippi River! Bring your boat and explore the backwaters, play on the sandy beaches, or fish! What a way to get away from it all. You can canoe or kayak the backwaters or main channel. If you don't have a canoe or kayak, you can rent a canoe, kayak or SUP from Broken Paddle Guiding.
If golf is your therapy – have we got a great assortment of courses to try! In Wabasha – The Bluffs at Coffee Mill; in Lake City – Lake Pepin Golf Course, Lake City Golf Course, The Jewel Golf Course; and in Plainview – Piper Hills Golf Course. All are excellent challenging courses!
There are many biking routes in the Wabasha or Lake City area – with different levels of difficulty – we have the maps to get you there!
There are three bluff country ATV trails close by – Snake Creek, Trout Valley, and the SE MN trail from Stockton to Altura.
Hiking opportunities are many – just a 5 mile hike around town or go to one of the nearby state parks or state management units. Again, we can point you in the right direction.
Wabasha is perfectly located to take a drive around the lake – from Wabasha to Red Wing, cross the river and come back down the WI side of the river…or go south to Winona, cross the river and come back up the WI side of the river. Either way, there are many quaint small towns to explore, beautiful scenery to take in, and unique people to meet!