Places you absolutely must see and experience in and near Wabasha, Minnesota.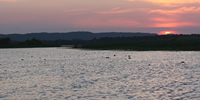 The Mississippi River
Watch the barges, the pleasure boats, fishing boats, and the large cruise boats on the main channel and explore the scenic backwaters by canoe or kayak! Contact Big River Resort for information on boat rentals, hang gliding over the river, pontoon and kayak rentals, and sailboat rides! Visit www.visitbluffcountry.com for information on exploring all the quaint little towns up and down the river – both Wisconsin and Minnesota.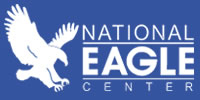 The National Eagle Center
Meet live bald and golden eagles up close!
www.nationaleaglecenter.org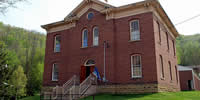 Wabasha County Historical Society Museum
For a comprehensive history of the area, this is the place to be. Learn how the Mississippi River and the river communities have changed over the years, learn about riverboat life, how buttons were manufactured from clamshells, and so much more!
www.wabashacountyhistory.org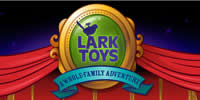 LARK Toys
Be a kid again! Buy toys, eat ice cream, and ride the carousel.
www.larktoys.com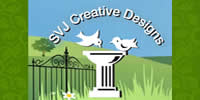 SVJ Creative Designs
Decorate your garden or yard with elegant or fun concrete statuary – from birdbaths to gargoyles – there is something there for everyone! Visit their new downtown location!
www.svjcreativedesigns.com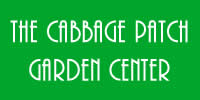 The Cabbage Patch Garden Center and Blossom Shop Florist & Antiques of Wabasha
A large selection of annuals & perennials and an abundance of knowledge on what to do with them! If you like your flowers already grown, cut & creatively arranged – stop next door at the Blossom Shop where you will also find a good selection of carefully chosen antiques.
www.blossomshopfloristandantiques.com
Facebook Page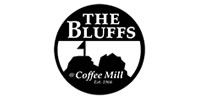 The Bluffs at Coffee Mill Golf Course
18 holes with breathtaking views from both the clubhouse and along the course. Check out the pro shop, dine at the Chippewa Grille, and watch your favorite team on their big screen TVs!
www.coffeemillgolf.com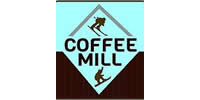 Coffee Mill Ski & Snowboard
Extra long slopes and three terrain parks. A quality ski & snowboard experience.
www.coffeemillski.com
What's Brewing Quilt Shop
An amazing quilt shop with an extraordinary selection of fabrics, wool, rug hooking, needed punch supplies and projects, as well as books, and notions.  Tucked inside is also a coffee shop with coffee to go, bakery items, and ice cream.