Apr
18
Sat
One of the oldest and largest runs in America. The Flood Run has always been a charity event – from throwing sandbags in 1965 to buying a Benefit Wristband to support some great kids today for Gillette Children's Specialty Health Care. It is estimated that over 30,000 motorcycles come to the run. Motorcycles ride the Wisconsin and the Minnesota side of the Mississippi River Valley. Ride either side of the river, join in wherever you like, cross at any of the bridges from Hastings to Winona.
Visit www.flood-run.com
Apr
30
Thu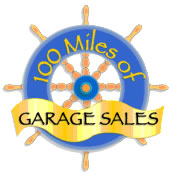 Lake Pepin historic river towns and two states clean out their attics, garages, & basements to create the most spectacular garage sale around! Bargain hunters can start anywhere along the River Road – Minnesota or Wisconsin – rain or shine. Mississippi Valley Partners sponsors the 100 Mile Garage Sale that spans all towns along Lake Pepin. Find Participating sales from Hastings, MN south on Hwy 61 to Winona, MN, across the river to Fountain City, WI and north on Hwy 35 to Prescott, WI. You will find deals, steals, and fun. Don't miss it!